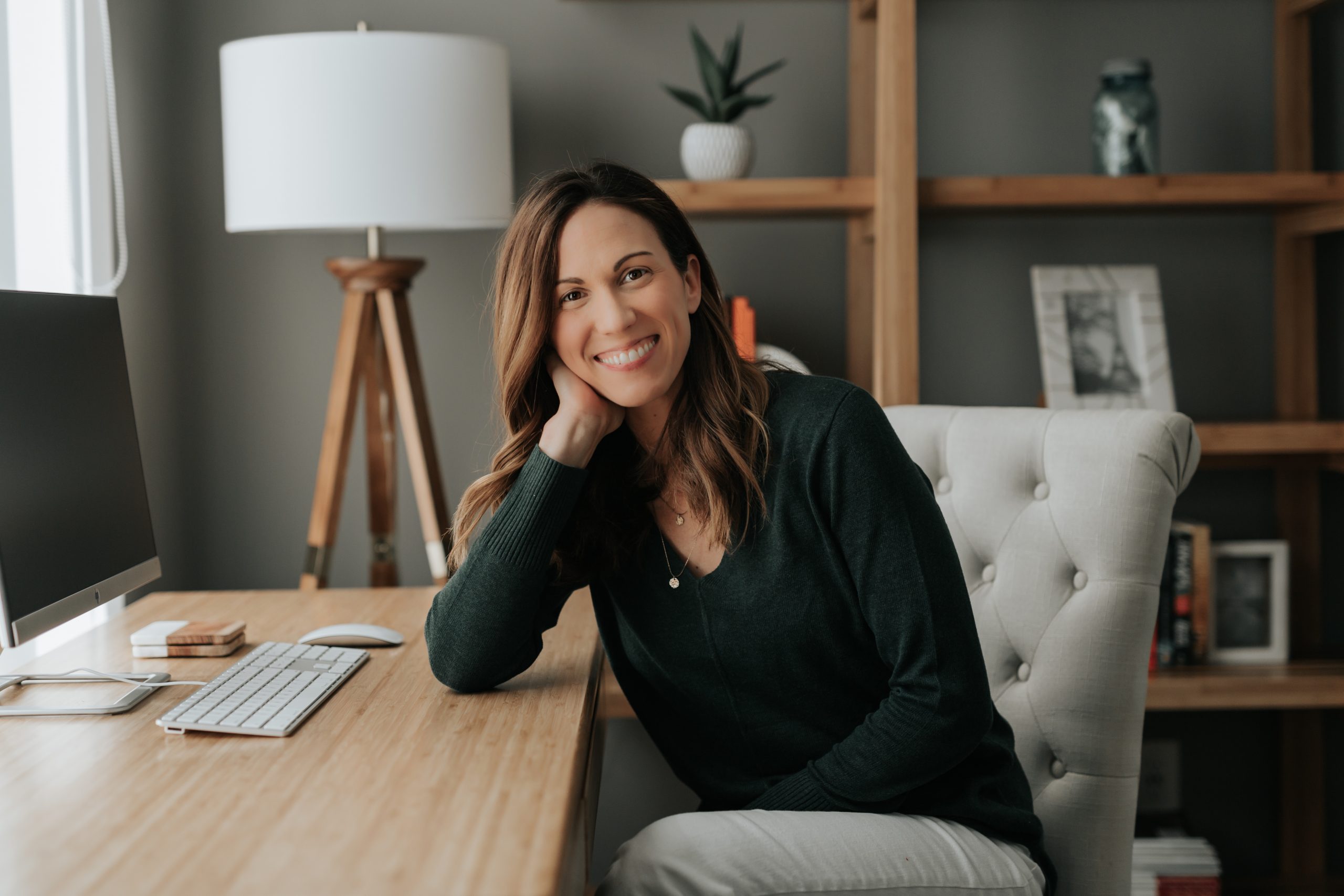 I'm a Registered Dietitian and mom with a goal to take the stress out of mealtime. Whether you need help getting tasty, satisfying meals on the table without a lot of effort or are looking to follow a non-restrictive approach to wellness – I've got you covered. I love sharing easy meals and showing people the freedom found in listening to their bodies.
I started Cait's Plate way back in 2009 as a way to share my passion for wellness. When I started the blog I was working in Digital Marketing in NYC and while I loved the creative aspect of it, I found myself more and more excited to work on my blog each day. It was then that I made the decision to leave my job in Manhattan and pursue a degree in nutrition.
I attended Boston University and received my Masters in Nutrition, participated in a Dietetic Internship, sat for (and passed!) the Registered Dietitian exam. I now run Cait's Plate full-time (or at least during the moments I have where I'm not running after my crazy toddler and dog!).
The blog has gone through many iterations over the years from sharing my daily meals to recipes as well as snippets of my every day life.
So what can you expect to find here these days? A lot of the same! Simple, easy-to-follow recipes from main meals to desserts that incorporate recognizable ingredients, realistic meal plans & ideas, sound nutrition advice plus bits and pieces of my lifestyle – from motherhood to style, fitness, travel and at home.
I believe in a realistic approach to wellness. This means finding a balance that works for you. Not your neighbor, your co-worker or your relative. There is no singular prescription for this or a general plan that will work for everyone – it's completely individualized.
Listening to your body and letting that be your guide is key (if you're new to this concept, I've got an Intuitive Eating series on the blog that I recommend you check out!). It's a no-deprivation, no-rules approach to developing a positive relationship with food and your body. It also means that what I do won't be right for you and what you do won't be right for me, but we can BOTH be living perfectly well-balanced lifestyles.
Living a life that is balanced, moderate and free from restriction means living a full, flexible life that you can love and enjoy. Find what works best for you and stick with it as long as it makes you feel good. Don't worry about what other people are doing.
At the end of the day, it's my goal to provide you with sound nutrition advice, guidance on breaking free from diet culture plus some easy, satisfying recipes and meal ideas that can work for just you, or your whole household.
No matter what your day to day brings, I want you to feel like you can handle it. From the stay at home parent to the 9-5 worker and the wanderlust traveler, I hope to show you that you can achieve a healthful balance and living well without obsessing.
cait's plate on good morning america
As a non-diet, intuitive eating Dietitian, I was grateful to have had the privilege of speaking with Good Morning America to help introduce those who may be unfamiliar to the basics of Intuitive Eating. Below you'll find the segment and if you like what you hear, you can learn even more by visiting my Intuitive Eating series on my site, follow along with me on Instagram or Twitter where I often delve deeper into Intuitive Eating nuances or check out my nutrition articles on my site.
Have a question? Feel free to shoot me an email about anything! cait@caitsplate.com